We are passionate about people living more independently and being free to enjoy their lives, their way.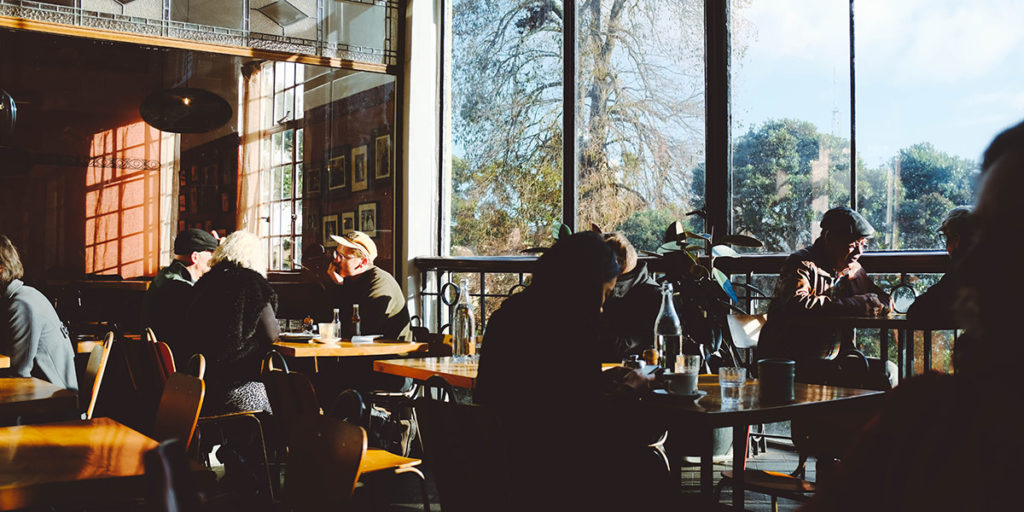 We know we are all 25 in our minds, it's just our bodies that have changed a little. The thought of not having choices in our lives because our physical bodies don't work the way we (or society) may want, should not be a barrier to most things in life.
That's why we have created a business to help older and disabled people, which is staffed by older and at-risk people and owned by older and at-risk people. Using his mother as inspiration founder of the company Mark has designed and built pendants and watches that give users greater freedom in their lives.
GPSOS's value proposition goes beyond the capabilities of its products. It is inherent in the response teams, the pro-active outreach service and in the fact that many who work at GPSOS are experiencing what our customers experience. All of this is delivered from the perspective of almost 50 years' experience in emergency and security response, call centre operations and a strong commitment to all New Zealanders' wellbeing.
Our Service
The Company's technology and service package is at the front end of the market. No other current provider can match GPSOS's offering in New Zealand:
The functions, connectivity and other features of both the pendant and the watch
The service offering
The ease of use of the products and services
The pricing and back-up offering (12-month full replacement warranty).
GPSOS is committed to leading the development of this technology and creating a family values-based service offering, which means we lead with love and are there to serve our customers.
Location
We are based in Whanganui because we live here and we love it. We don't want to be anywhere else. It's a great place to be for work and a beautiful place to live. Whanganui is also very connected in comparison to the rest of Aotearoa New Zealand – we have three power cables and two telephone cables linking the North Island and the South Island. That means we believe, we're never going to lose power as other cities might experience.
Our Timeline
2012 GPSOS founder, Mark Simmond's close friend's wife passes away after falling asleep at her computer. Just 6 weeks later the same friend's father passed after having a stroke and not being able to press his pendant alarm. Mark starts to think about what he could do to help.
2014 Mark's mum starts falling a lot. She is 93 and Mark has to put her into a rest home – it's a tough decision that Mark's mum did not like.
2015 Mark's mum passes away and he tells himself there has to be a way to keep people independent for longer.
2017 Mark starts exploring for his wish list product.
2017 Neville Gorrie starts investing in GPSOS.
2018 The wish list product is non-existent, so Mark gets the number 8 wire out and begins to design and build a product that has all the functionality that he and his mum would have wanted so she could have stayed in her home.
Feb 2019 The watch and pendant are ready to test in NZ conditions and ensure the products are robust enough.
May 2019 Everything is ready, we now need a team to monitor our customers and 20 people from Workbridge and MSD are hired and begin their training.
31 July 2019 GPSOS is launched officially in Whanganui.

Since 1 August 2019 we have:

Travelled around Aotearoa talking to customers and sharing the vision
Saved lives and provided peace of mind to family members
Provided independence for older people and at-risk people
Worked with the NZ Police in Whanganui supporting their clients
Shared our technology with the larger Retirement Village operators, with the goal to support their communities
Developed the new version of the GPSOS watch.
---
How we're different
We really care, and there are people that understand you at the other end of the line
We have time to talk to you
Our team has lived experience, either of disability or aging, so they're able to be appropriately responsive and empathetic
We listen to our customers and are continually improving our products – for example, we received feedback that our watches were too heavy, we changed this and they are lightweight and just as effective now
We offer Te Reo and Cook Island Māori speakers and have capability for Chinese and Hindi speakers.
We run an Alzheimer's or dementia programme that knows when one of our customers leave their property, and with their permission we can live track them and find them. Without this technology, it can take hours to find them – if ever.
It's not just our customers that we support, we also support our national team and the local community of Whanganui.
We've worked with Workbridge, an organisation that supports people with disabilities into paid employment, to bring team members into the business, who have faced some of the issues our customers have faced. It means we know the stress our customers face intimately, and are here to help.